Miha Mlakar from the Green Karst won the Sejalec 2018 Award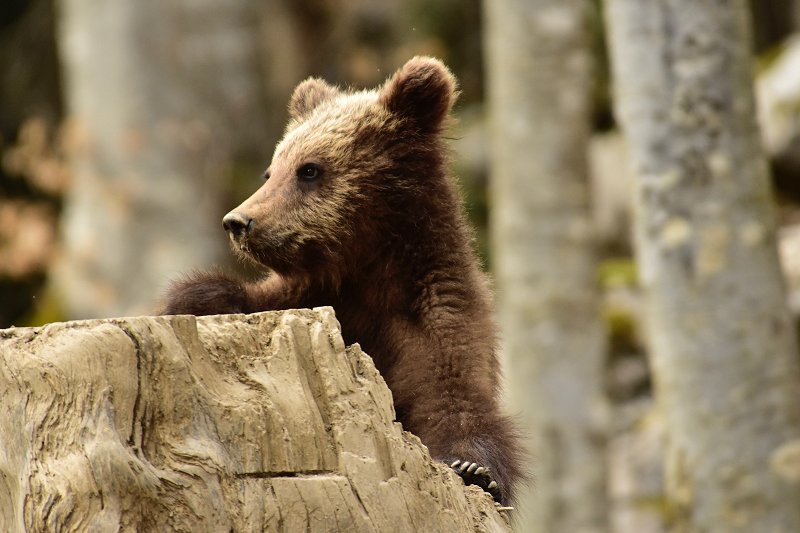 10.10.2018
The Green Karst destination is proud to feature a product that won the Sejalec 2018 Award, presented by the Slovenian Tourist Organisation for creative and innovative accomplishments in Slovenian tourism. The award for an innovative tourist product, which contributes to the greater recognition of tourist services of the Green Karst destination and Slovenia, was given to the Mlakar Markovec company from Loška dolina, represented by an inventive entrepreneur Miha Mlakar. He offers brown bear photography experiences in the forests of Notranjska under the brand Slovenian Bears, which are designed to be nature- and bear-friendly.
The Sejalec Award winner Miha Mlakar says that the BROWNBEAR FRIENDLY PHOTOGRAPHY ADVENTURE is intended for more advanced and professional photographers who want to be part of a safe, complete and exceptional experience photographing the brown bear and other wildlife in Slovenia.
The incredible and very rare natural features, and the personal affinity and systematic approach of the service provider to the development of the product for a niche target audience are the basis of this incredible experience in nature.
His tours contribute to the successful coexistence of man and bear, which is why they were given the label "Bear Friendly", which was developed as part of the LIFE DINALP BEAR project – Population level management and conservation of brown bears in northern Dinaric Mountains and the Alps.
The active promotion of bear preservation in the local environment and the inclusion of bears into a responsible tourist product is also the goal of the NATURE & WILDLIFE project, which is being implemented on the Slovenian and Croatian cross-border area by RDA Green Karst as the leading partner.